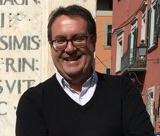 This two-day workshop will take place in June 2022 at the Department of Mathematics of the University of Pisa, Italy, from Friday, June 10 to Saturday, June 11. It aims at bringing together experts in the field of numerical linear algebra.
The meeting is dedicated to the 60th birthday of Michele Benzi.
For those registered as online speaker, it will be possible to attend the meeting online.